Wave and Edge Tryout Registration Now Open!
---
---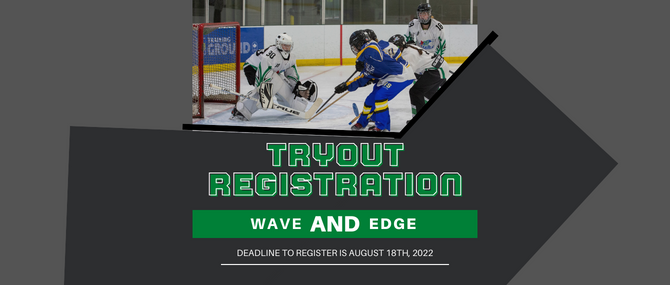 ---
Ringette PEI is now accepting registrations for the 2022-2023 high performance team tryouts. Those interested in trying out for one of the following teams must register in advance!
U14 Wave

U14 Edge

U16 Wave

U16 Edge

U19 Wave

U19 Edge
To be eligible to tryout for a PEI High Performance team, all athletes must pre-register through the link below by Thursday, August 18th, 2022.
Athletes DO NOT have to tryout for the Wave program to be eligible to tryout for the Edge program. Athletes must attend at least 3 of the scheduled tryout sessions to be considered for the team.
NOTE: The Ringette PEI board has put forth and passed a motion outlining the recommendation to all athletes who are part of the high performance program for the 2022-2023 season are not required to play on a house league team. Each athlete will have the choice to play on a team in both programs or just as part of the high performance program. The Ringette PEI board and team coaching staff will communicate more info regarding this once tryouts are organized.

Any questions can be sent to ringettepei@gmail.com or jules@charlottetownringette.com
Tryouts for the Wave teams may begin as early as Saturday, August 20th for the U14 age division. Dates and times will be communicated to all registrants as soon as possible.
Edge tryouts will begin after the Wave teams have been finalized.
There will be a tryout fee of $75. It can be paid via e-transfer to peiringettebanking@gmail.com, please include the ATHLETE'S NAME and their AGE DIVISION in the memo box. Password answer: ringette

If an athlete participates in the Wave tryouts and does not make the team, payment DOES NOT have to be made again if the athlete decides to tryout for the Edge program.
***Deadline to register for both Wave and Edge programs is Thursday, August 18th, 2022***