Call for U19 Wave Head Coach!
---
---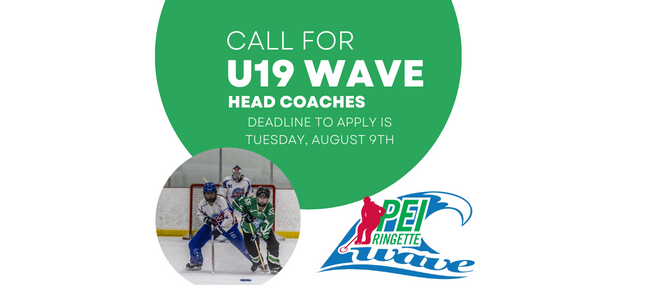 ---
Ringette PEI is now accepting applications for the U19 Wave head coach position for the 2022-2023 season. If interested in being considered for this position please send the following requirements to ringettepei@gmail.com.
Applications must include:
General information about yourself
A resume outlining your coaching credentials, ringette coaching experience, other leadership experience, as well as references
Team goals
A season plan outlining what the team training and competition plan will look like
A rough budget for the team
*****Application deadline is Tuesday, August 9th, interviews will take place the evening of Wednesday, August 10th at the Royalty Centre in Charlottetown*****
A call for the Edge teams head coach applications will go out at a later date.