Return to Game Play and End of Season Plan
---
---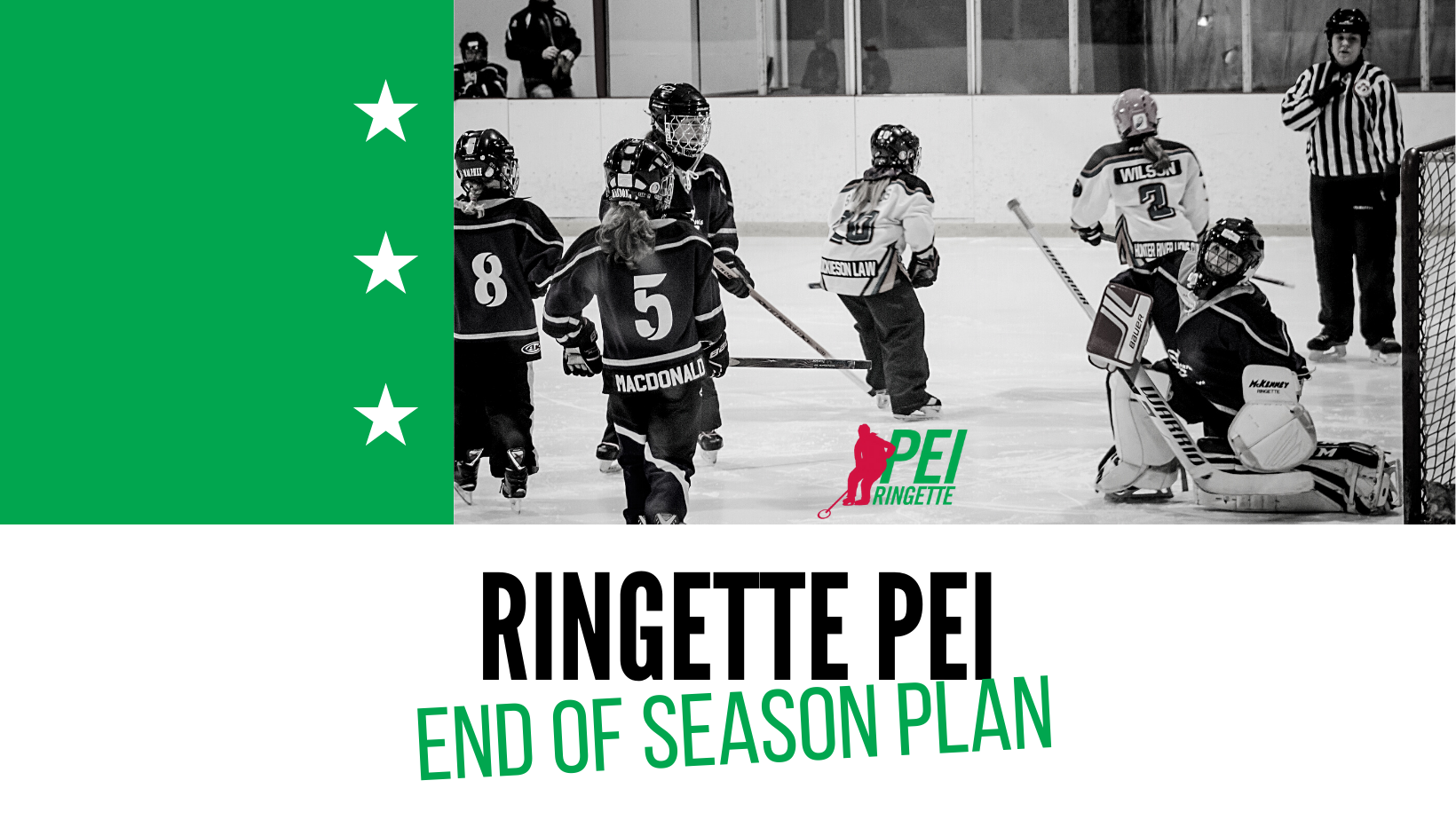 ---
Plan for Ringette PEI end of 2021-22 season
Ringette PEI has been receiving some questions regarding our end of season plan now that games are permitted to play as of today, February 17th. On January 28th, 2022, a survey was sent out to all coaches from all associations coaching at the U12, U14, and U16/U19 divisions. This survey was meant to get a feel for how coaches and teams wanted the season to look like once we were permitted to play games again. They were given two options which are outlined below. The Ringette PEI board felt these two options would be the most feasible given the shortened season we have been faced with.
Option 1- Play until the end of the March as a regular season with no playoffs. This will allow all teams to play more games. About 40% of the season is currently completed. Games slotted for each division are as follows. U10 - 18 games U12 - 20 games U14 - 20 games U16/19 - 22 games OPEN - 22 games
Option 2- Play shortened regular season, with a modified playoffs. This would mean that not all teams would be involved in playoffs and would have fewer than their regularly scheduled games for the season.
In all divisions there was a divide with more teams opting for option 1. With this info, our Director of Competitions set out to develop the rest of the schedule from February 17th until March 31st. The schedule has been completed using all of the possible ice time each association has available to them. It has turned out to be quite an intensive schedule with some teams playing up to five games a week, some twice a day. The mindset with this was to get our athletes back on the ice and give them the games that were allotted to them from the beginning of the season.
Ringette PEI is aware that rinks are staying open into April and hockey has decided to extend their season until the end of April. While we do wish we were in the position to do this as well, our sport is very different from hockey. There is only so much ice available in April and a lot of it has already been allocated to other programs that run every April. Two or three ringette associations are already lacking ice time and do not have any ice available to them in April. There are also two major tournaments our High Performance teams attend in April, which have not been able to happen since 2019. There will be at least 34 athletes attending the Canadian Ringette Championships in Calgary from April 3rd until April 10th. The following weekend we will have 68 or more athletes attending the Eastern Canadian Ringette Championships in Nova Scotia from April 14th-17th. We are not saying that these HP teams are any more important than our association teams, but a majority of the players on these 6 teams travelling are double carded meaning they also play on their local association team. Once April comes, these teams will be training multiple times a week. Having playoffs at the same time as this training and the tournaments would leave a majority of teams without their higher level athletes.
The Ringette PEI board met this past week and were in agreement that teams should be given the opportunity to participate in a year end event, whether that be a jamboree, invitational tournament, or friendship tournament. Members were tasked with finding enough ice time to allow the U10 Jamboree as well as a U12 and U14 weekend event to happen. Ideas for this event are still in the preliminary stages and we will be in contact with teams to determine what they would be interested in participating in. Something will also be planned for the U16/19 division.
We know this plan is very different from anything that Ringette PEI has done before and not everyone will be in agreement with it. We want to give all athletes the opportunity to play ringette and right now our focus is to do just that.
U8 Division
With Jamborees not possible due to restrictions in place, teams and/or associations can make plans to host a team on two or three different occasions to allow for the U8s to get some game play in.
Organizers must be sure to follow all guidelines in place including not exceeding the 50 person limit on the ice, this will include any coaches or volunteers involved directly with the players as well
A plan will be made with U8 coaches and managers to develop a schedule so ice schedulers will know when U8 teams will be playing away, not using their ice, etc.
Thank you for your understanding and support,
Mike James, Ringette PEI President
Victoria Leard, Ringette PEI Executive Director