League Level Coaching Clinic (CSI)
---
---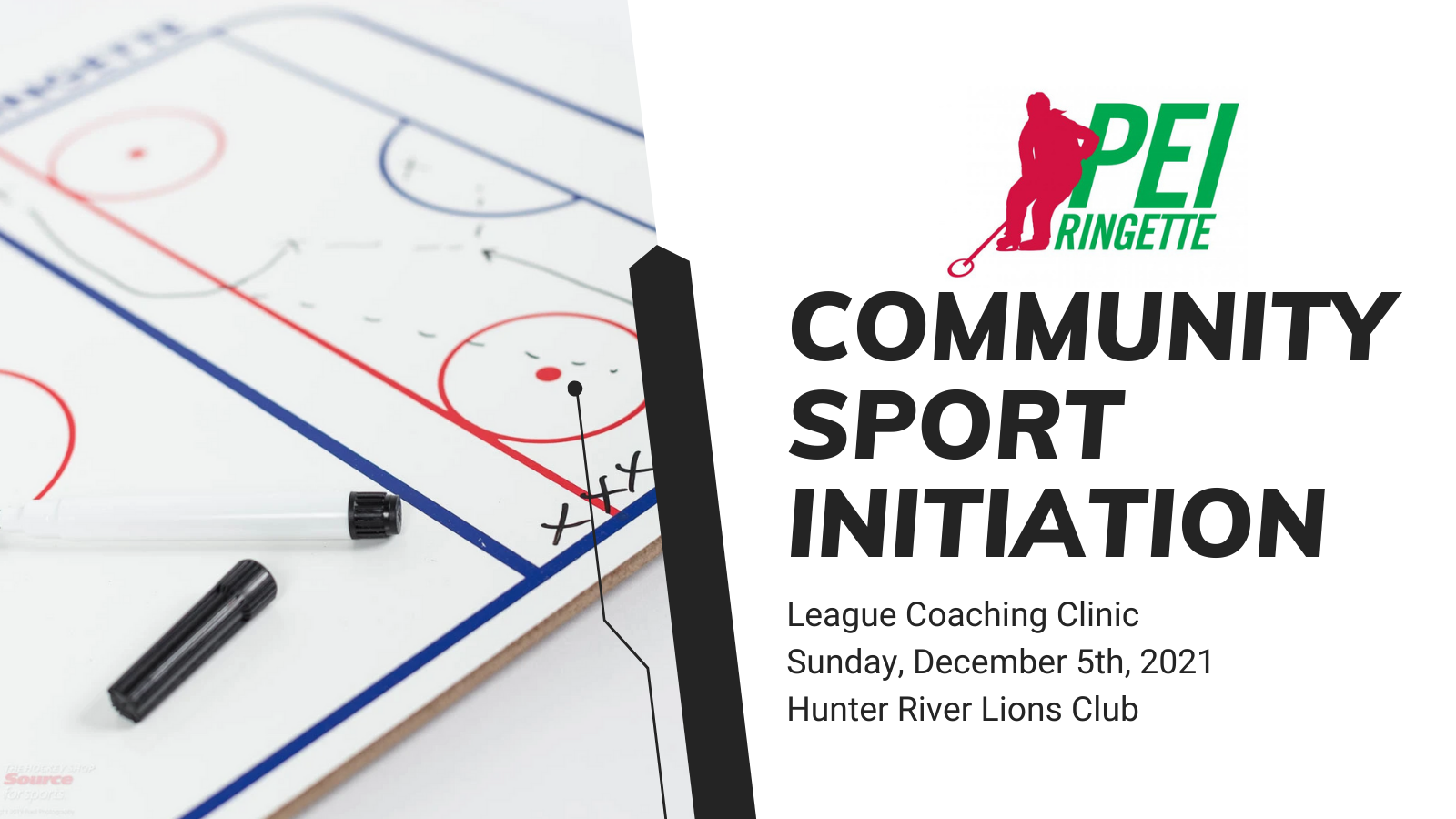 ---
Ringette PEI will be offering a Community Sport Initiation Clinic on Sunday, December 5th, 2021. This clinic is for coaches and assistant coaches new to the sport this season or any coaches coaching at the league level who have not taken a coaching clinic in the past. If you are on the bench this season as a coach, you are required to take this clinic. The clinic with take place at the Hunter River Lions Club from 9:00am until 5:00pm. Pre-registration is required as there are limited spaces available! See the instructions below on how to get registered!
1. Log into (or create) your account on coachingringette.ca
2. Once logged in, click on the status tab then coach, at the top of the page
3. On the status page under the Community Sport Initiation heading there should be a chart outlining the four components of the Community Sport Initiation training.
4. The Coach Initiation in Sport online module should be completed before taking the in person course. Simply click on the link, this will take you to 'The Locker', if you have an NCCP# use it to login, if not, the system will generate one for you.
5. Once this module is complete come back to your Ringette Canada account and click on the clinics tab
6. Here you will see the CSI clinic being offered on December 5th, click on this clinic and complete the registration
7. Once registered, you will receive email confirmation. Be sure to check your junk mail if you do not see the confirmation.
If you have any questions about the registration process or if you are wondering if you are required to take this course, please reach out to ringettepei@gmail.com.