We need your help!
---
---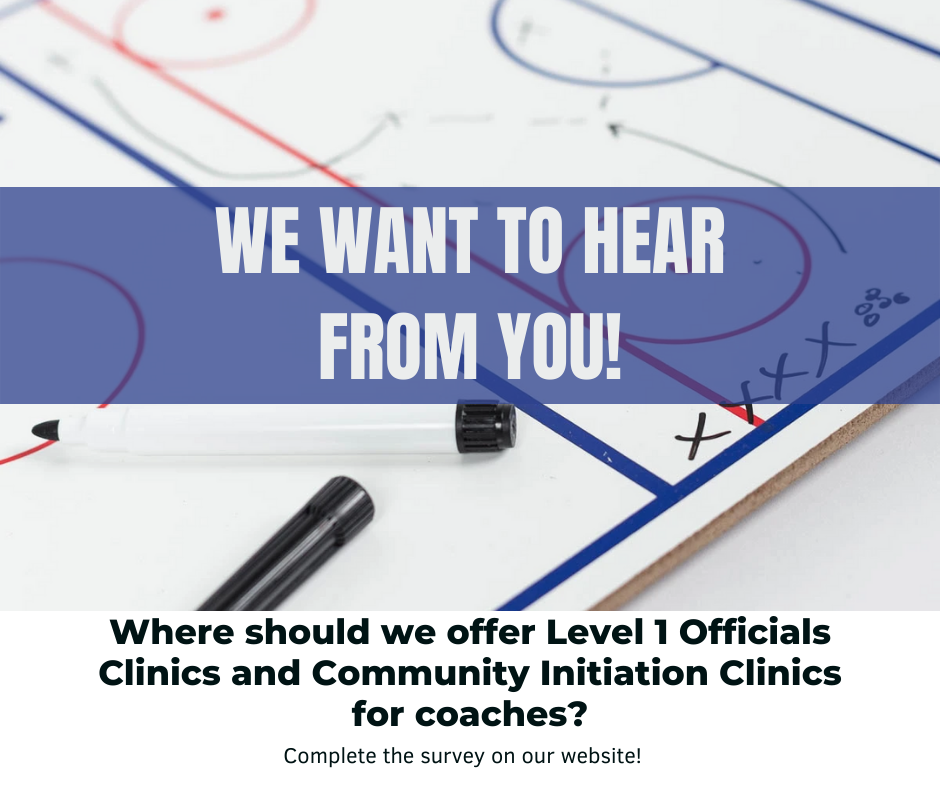 ---
Ringette PEI plans to offer officials and coach clinics this season. We need your help though to determine where they are needed!
Please complete the survey at the link below if you are interested in attending a Level 1 officials course or a Coach Initiation in Sport (level 1) coach clinic. Once we have determined the need for these courses we will set them up to be most convenient to those who have expressed interest!
Level 1 Officials Clinic- This is intended for people who are interested in becoming an official for the first time
Community Sport Initiation (CSI) Clinic- This clinic is intended for first time coaches or any coaches who coach at the league level and have not had the opportunity to complete this clinic in the past. Both head and assistant coaches are required to take this clinic at all divisions within ringette.
Any questions about these two clinics can be sent to ringettepei@gmail.com